Celebrating ten years of NC's Girl's Rock Camp
September 20, 2014
My band is playing in NC!!!!!!
Artist of the Week Larry Krone
September 3, 2014
Larry Krone does it all. Fine art, set design, installations made out of mylar, songwriting and one off fashion masterpieces made from thrown away bits of quilts. He is currently collaborating with the ever so wonderful Todd Oldham on a LOOKBOOK of his fashion work. The profits are going to The Willie Mae Rock Camp for Girls. I posed for the book because I fucking love Larry's work. Whether he's singing country songs in a homemade red, white and blue striped pantsuit or sewing together his famous cape of many colors, Larry is always on. I don't think I have EVER EVER had more fun on a shoot than when Larry and Todd  shot me for this project….I left feeling totally inspired. Mainly because both Todd and Larry are people who are bursting with creativity like a faucet you can't shut off and you don't wanna shut it off cuz the water has fucking gold sequins coming out of it. Todd made fucking crayons shaped like gems. Todd designs clothes. He makes books. Difficult books that no one else would make, gorgeous books that fill in historical gaps and make sure that nearly forgotten artists get to blow the minds of future generations. My Mom looked at the book Todd made about Charley Harper and it was like she was on acid. This guy not only cares sooooo much about his own work but about supporting and sharing the work of other artists and did I mention, he is also a great photographer? The two of these guys together are just like an artistic tornado of love. And no I am not stoned. So this is why I forced my way into the book. The real star/inspiration behind it though is Bridget Everett (Larry's muse) who Larry started making costumes for awhile back and she wears the shit out of them. SEE ABOVE. Anyways to fund the book Larry is selling some of the portraits from the book on ebay. I saw them in person last night. They are framed, almost square shaped like a record album which I love, and they look even better in person than on screen if that is even possible. And Todd signed them. I am gonna cry.
LE TIGRE MERCH IS BACK
August 12, 2014
We may not be a band anymore but we still have tee shirts and LPs and tote bags and stuff for sale here. Rather than have it all end up in a landfill, which would be wasteful and very sad, one of our favorite independent labels, M'Lady's Records offered to take the stuff off our hands. So when you buy our merch, you are not only getting something that will look and/or sound awesome, you're also supporting a label that puts out great music (Mecca Normal, The Hysterics, DEAD MOON, Finally Punk) I mean, shit, this stuff is great. After our merch is gone it's GONE. FOREVER STYLE. So act fast. Word is I may have just found a box of our first record, the actual 12″ 'play on a record player' kind in my garage and those will be up for sale soon, and that is seriously the end of those.
I curated an art show!!!
June 20, 2014
The show I curated opened last night, June 19th, 2014 and is called 'In Light of' . It is mostly about the intersection of melancholy and humor and also my obsession with using humor as a weapon to deflect oppression. What is the line between laughing at your own tragedy to gain power over it and having someone else laugh at it in a mean way? Is there one? What do we think is funny and why? So many questions! Anyways, if you're in Calgary Canada, please check it out!
It's at Calgary Contemporary as a part of The Sled Island Festival. It features work by Tammy Rae Carland (above image). Zachary Fabri, Ava Johnson and Becca Albee.
New Yorkers for Kate Bornstein!!!!
June 13, 2014
As many of you know Kate Bornstein has been battling cancer and has recently found out there is a new location that it has taken up. This weekend an amazing benefit is taking place to help with the costs of treatment. Please tell your friends and/or buy tickets, it's not only to help out an invaluable intellectual but is also going to be a great night filled with fun. Many unexpected guests and surprises for sure!!!!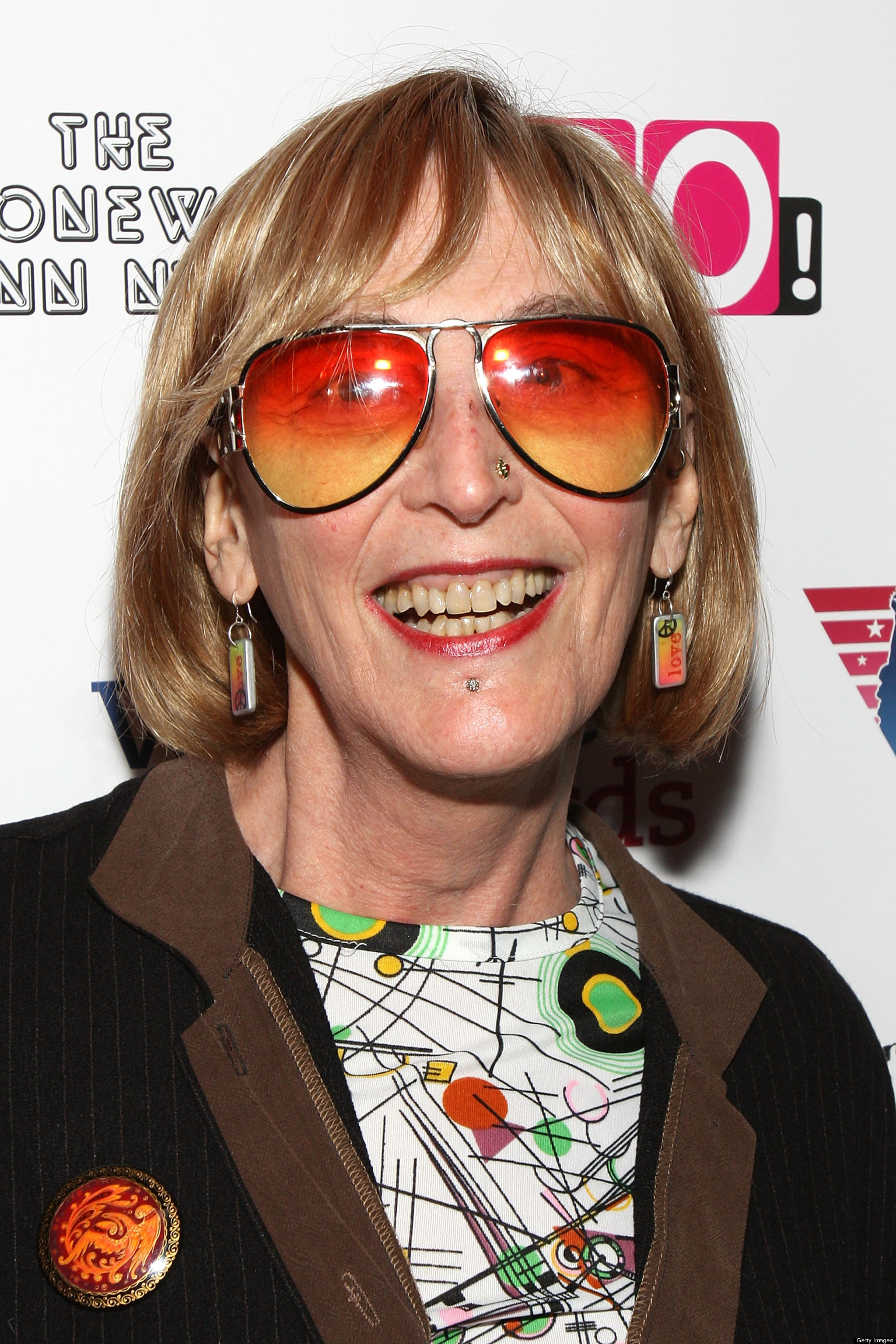 You were my voice when I couldn't speak….
May 19, 2014
This song is about having an invisible illness. Who the fuck writes about that?
And what a great pop voice she has like Patty Smyth mixed with Romeo Void.
Thanks for making those of us who everyone thinks "look fine" feel a little less invisible.